Yard Apes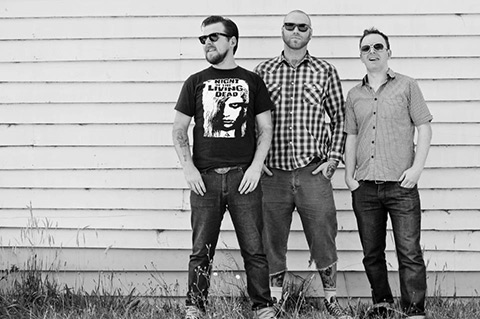 The Yard Apes are an Australian band through and through. Blessed with an assertive attitude and a natural swagger, their brand of 'Ape Rock' is instantly compelling.
Landlocked in Ballarat, the spirited trio headed down to their coastal state capital of Melbourne, where its vibrant and geographical surf-rock sound, has been mixed with rockabilly and sneering garage-punk, to create a delightful collection of eccentric tracks.
In a typically wacky fashion, Devils Road gets of to a great start, as 'Goin' South' naturally blends warm, plucky tones, with traditional blues-rock grooves, while 'Chain Gang Blues' taps into the crude humour and darkened undertones of The Cramps.
As pioneers of fusing 1950's power chords with energising CBGB's punk, it is almost inevitable that The Cramps' cult-sound has had a sustaining influence on the young Aussie's, especially, vocalist Brett Dunbar, who uses this to his – and the band's – advantage, as his nom de sleaze persona complements their offhand dementia well, most notably, during the primate swing of 'Monkey Brains'. Charismatic and naturally likeable, here's hoping that The Yard Apes remain true to their 'Ape Rock' roots, for a long time to come.
---