Epicure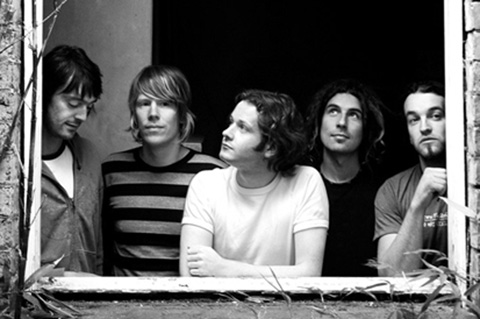 One of Ballarat's most successful export over the past decade, Epicure has sold in excess of 30,000 CDs since the release of their debut album, Fold back in 2000. This release, with the members all still in their teens, introduced the band to a National audience with support from the power of Triple J and a continued touring schedule all over the Country.
The quintet released Armies Against Me, the 1st single from their sophomore album, The Goodbye Girl, in 2003. Probably Epicure's most successful and well known track, Armies spent months on the Triple J playlist and was continually amongst the most requested by listeners of the National broadcaster. The song remained in the ARIA top 100 singles for weeks and was voted at #21 in 2003's Hottest 100 Countdown.
The Goodbye Girl also featured Life Sentence (also part of 2003's Hottest 100), So Broken and Self Destruct in Five, which was voted into 2004's most popular 100 songs on Triple J in 2004.
Epicure toured extensively during this time, with several headline tours, playing the Falls Festival, Big Day Out and a run of stadium dates supporting US acts Live and Train.
Frontman & principle songwriter, Juan Alban remembers this time of the band's career … "It was a pretty magical time… we were doing all the things we grew up dreaming of…"
In 2010, a band that had captured the hearts of so many fans with their emotive recordings and intense live performances over a 10 year period, called it a day releasing an Anthology of work, 'Quietly Into the Night' and playing a series of Farewell shows.
---