Heads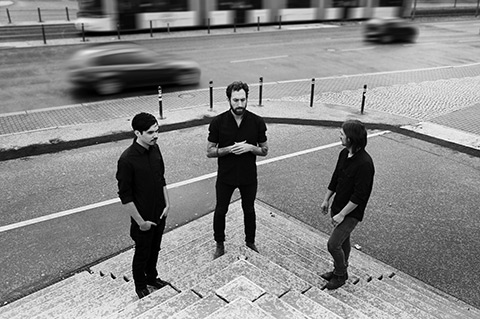 Berlin-based Heads. have defied geography, embraced technology and clocked up a lot of air miles to bring the band to where it is now.
Formed of two native Germans and one wandering Australian, Heads. collectively are kindred spirits, drawing inspiration from the same filthy pools. Inspired by early '90s acts under labels such as Touch and Go and Sub Pop,  like Shellac, Melvins and The Jesus Lizard, and by the likes of Young Widows, My Disco and Rowland S. Howard and Nick Cave – Heads. are much more than the sum of their parts.
Serendipity and pure good luck led to the paths of these musicians crossing. Fresh off the plane from Australia, with the sound of a former band disintegrating still ringing in his ears, vocalist and guitarist Ed Fraser set about finding new collaborators. The Ocean's bass player, Chris Breuer, meanwhile was seeking new creative outlets whilst on tour and when conversation started flowing with Ed, he roped in The Ocean road crew member, Hamburg-based Peter Voigtmann, on drums.
With the key players in place, navigating geographical distances and writing a record was next on the agenda. Much of this took place whilst the members were spread out across the globe, often taking advantage of the backstage wifi at various festivals, and arranging intense practices in Berlin when schedules aligned.
The band then headed to a heritage listed building in the Swiss Alps with Jona Nido of Coilguns to commit the tracks to record. The album was recorded in September 2014 at Bikini Test in La Chaux-De-Fond – a place chosen for the sheer size and complexities of the space available, which allowed the band to capture the dark intensity of their tracks perfectly.
---