Mark With The Sea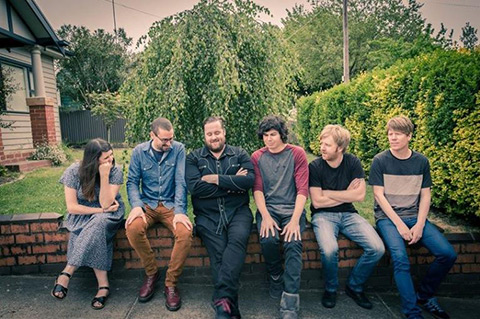 When it comes to taking huge bounds forward for follow-up albums they don't come much bigger than 'When the Blood Runs Dry' by Mark with the Sea.
If you could imagine a scientist collected a single cell from folk-songwriter, Marc Oswin. He expertly splits it. One half remains the same, continuing to craft gentle, dark narratives, but the other half mutates into a pulsing, spirited 6-headed organism, ejecting a sonic wall, then you're starting to get an idea of what to expect from this album.
A driving rhythm section carves through a sea of cymbals. A wall of guitars wail in harmony with soaring keys. Vocals assail the senses in surround sound… Then it all turns on an edge, offering a subtle, considered gentleness, sometimes all within the confines of one song.
Although the album is sonically in high-contrast to 2013's '13 Years', one thing stays the same, Oswin delivers on his trademark turn of phrase and jet-black narrative through his distinctly Australian articulation. This is a collection of well-loved and finely-tuned songs. Take them and make them your own.
---